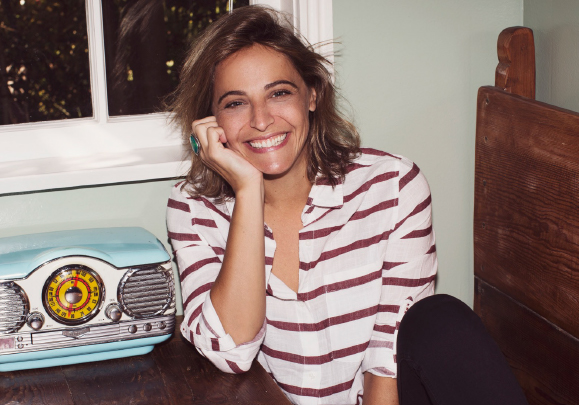 Do you ever feel lonely?
Unfulfilled?
Disconnected from yourself and from those around you?

Are you on the precipice of something new?
Exciting
Daring
But, nervous to take the leap?
Do you hear a voice inside calling for more risk?
More challenge
Less comfort

More grit?
As a practitioner of positive psychology, life coach, and storyteller, I coach and support my clients around risk-taking, courage, and connection so they can be unstoppable in pursuit of meaning.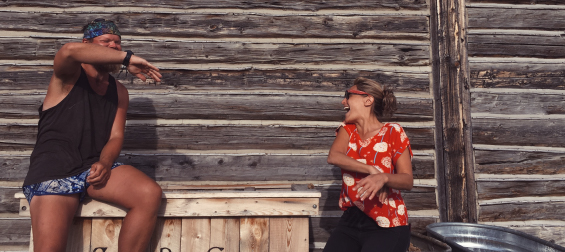 More joy. Deeper connection. Heightened confidence.
Greater impact.
Visionaries. Dreamers. Magic makers. Change Agents.
"Since I've started working with Lisa, I've been immersed in a deeply transformative journey of self-discovery—a journey punctuated by many moments of sudden insights which brought me closer to my truth. Thanks to Lisa, I've learned to honor who I am and rewrite my narrative—unapologetically. She guided me through the discomfort, to my true purpose and encouraged me to show up the best I can with courage and authenticity. I can't thank Lisa enough for creating the conditions for such a life-altering transformation. I now have a better understanding of who I am, but more importantly of the potential of who I could become. Meeting her has been the most meaningful present life has offered me so far!"
—Lynn Tabbara, TEDx Organizer,
NGO Founder – Intaliqi
"I hired Lisa as my coach after initially having zero intention of working with her. After our first conversation I immediately said to myself, wow, what was that? … I don't have enough glowing things to say about her but it here are two. First, as a coach, I am constantly pushing myself to get the same results for my clients that Lisa got for me. Aside from being a coach I am trader so I tend to look at results as a sign of success. So, the second thing I want to say is that since I started working with Lisa my entire life and mindset has improved. While there are many factors that have gone into that I have no doubt that working with her is one of the key ones. There is no greater compliment I can give the than that."
—Alan Hirsch, Coach and Trader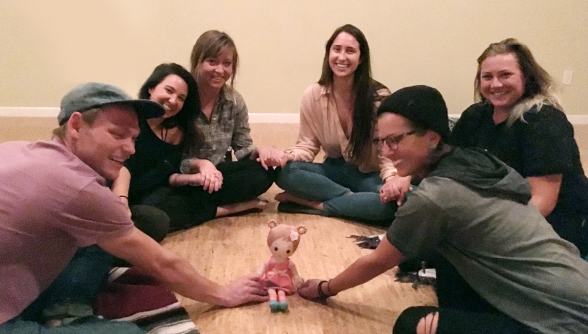 Using three levels of connection coaching, I will work with you to create micro and macro changes in your life, moving out of a place of complacency and towards authentic connections with yourself, others, and your unique purpose.
Are you ready to bring forth what's within? To courageously choose joy? To increase your appetite for change? I want to help you celebrate your stories, savor the mess, and remember that life doesn't have to be polished to be beautiful.
The Three Levels of Connection Coaching
Connection to the Self:
Feeling at Home with Yourself

Together, we delve into your relationship with your thoughts, actions and feelings, the way you speak to yourself, and the blocks that are getting in the way of fulfillment. Do you want to feel more confident? Alive? Grounded? What is the thing inside of you yearning to be set free?

Connection to Others: Deepening Relationships & Expanding Community

Together, we'll look at your connections and community. Do you want to deepen your relationships, create healthy boundaries and feel more engaged? What does it look like to have wholehearted, flourishing relationships? How would you like to cultivate more courage to reach out, ask for support, and create new friendships?

Connection to Passion and Meaning: Moving from Distraction to Action

Together we'll look at what's possible, what lights you up, what brings you joy, and how you can uniquely offer this to the world. What's the risk you've been longing to take or the impact you want to create? Bringing forth the passion within you doesn't have to be done alone.
"Lisa is a spectacular woman. She is hilarious, deep, calming, healing, and encouraging. She is truly one of a kind. During our time, she made me laugh, cry, break out of my shell, and truly see myself for the first time in years. I left that meeting with a renewed dedication to my calling, a love and acceptance of myself like I'd never felt before, and a true friend for life. She helped me break through the layers I'd created that hid my light, and rekindled it to a blazing fire. I shared with her my story of horrible domestic violence, and rejoiced with her that I am still alive. There were many instances during that abusive time when I could have been murdered, but wasn't. With Lisa's help, I managed to rediscover my passion, my hope, and my fierce sense of being. She is a magician, Wonder Woman incarnate, a healer, and an inspiration. But, above all, she is a Life Changer!"
—Lisa Veal, Survivor
Cookeville, TN
"Her energy is a beautiful mix of joy, excitement, and no BS. This recipe allowed me to dive deep into work I was unaware that I needed to explore, and while sometimes scary, she held my hand the whole way. As a self-proclaimed perfectionist, Lisa helped me break down walls in order to find the beauty in the mess. And within that mess I've been able to discover a deeper level of happiness not only in my career, but in all areas of life. Shortly after our work together, I was on the road to relocating to my dream area, accepted a position of heading my own dance program at a prestigious institution, and found a life partner that has been more than I could have dreamed for myself. Although I know that I did the work, if it weren't for Lisa and our time together, I am certain I would still be living small and not the life of my dreams."
—Alison Dambach, Dancer & Teacher
As part of the Connection Cure, I believe in supporting my clients in their dream endeavors, passion projects, and courageous acts. However, because of the intensity of life on the road, I currently take on only a select number of clients via Skype & phone.
Those clients I do take on––we go all in (and I might even show up on your doorstep). Our relationship does not just exist during our calls. We are co-creators, risk-takers, accountability partners, and courageous collaborators, together.
Coaching together is a deep dive into facing the places that scare you, stepping outside of your comfort zone, and challenging yourself to choose risk – because that's where the magic lives.
If you're ready to go all in, to stop hiding,
to amp up your impact, show up, be seen, and continue to become, connect with me here:
"Lisa truly has a gift to help you gently break down your walls, dissolve the stories you tell yourself, and allow you to look inside yourself for your own truths in order to transform and grow. I am a wellness consultant, yoga teacher, and personal trainer, in the business of inspiring others, but who was doing too many jobs, giving out too much energy and felt the need for something more. Lisa gently, but firmly, opened me up to myself and tapped back into the visual and creative person that I had lost…. I immediately came back to life.
Lisa can pull the truth out of you with wise and supportive questions in a completely safe and secure environment. She is passionate about what she does and she has that energy inside of her that ignites what is inside of you so you can draw it forward and let your authentic self shine to inspire others. She is simply amazing. Lisa will set you back on your own track so you can light it on fire and live your best life. I can't thank her enough for her love, support, patience, and encouragement. Get ready to get to know and fall in love yourself, your career, and life all over again!"
—Alyson Engle,
Wellness Consultant + Yoga Instructor
"Although I had success in my life, I knew I was still playing small… There was this whole other mountain that was calling my name. The mountain I knew I needed to climb, but I was procrastinating, making up stories why I couldn't, and basically just buying into my own bullshit.
Lisa has the ability to zone in like the conversation you're having with her is the most important thing in the world. Her coaching is so far from contrived, Lisa is like a friend who truly and genuinely sees you with no judgment. You can see and feel her intuition at work, she's completely in tune with it when she coaches and it's only to serve her clients.
Lisa helped me bust through limiting beliefs, and in her words (and Rihanna's), 'shine bright like a diamond'. Her gift of coaching me through taking risks was exactly what I needed. If you're looking for coaching and support to help you with the courage you need to shine brighter, take the risks you know you need to make, and live the extraordinary life you know you were meant to live, Lisa is your coach."
—Andrea Owen, author & coach
"Whatever stage you are in your career, Lisa unleashes you so that you can UNLEASH others. Get ready to experience the multiplication effect!
I approached Lisa about 6 months ago for coaching to help accelerate the cultural transformation that I was tasked to drive in my role as an HR professional at a Fortune 500 company and to provide transformational coaching to my own internal clients in the organization. What I received from Lisa greatly exceeded my expectations!
I have experienced my own personal transformation to realize my own my power, strength and the ever evasive 'executive presence' that I have struggled my entire career to get just right. As a result I have stepped up in ways I never have to train leaders and managers in the organization and influenced the cultural shift of the organization in a big way. I have also started a leadership blog internally and through my own coaching have accelerated the growth of managers and leaders within my own organization. I am now also increasingly sought-out for coaching leaders in my organization and recognized for playing a key role in their advancement in the company, and that is only with six months of receiving coaching from Lisa. She is THE coach of coaches!"
—Alicia Winter, HR Leader & Leadership Coach
"A mutual friend put me in touch with Lisa and my initial consultation with her was over Skype. I was grappling with whether or not I should apply for a fellowship but after talking to Lisa for only half an hour – my decision was made. I felt confident and I knew exactly what I wanted to say in my application. This is Lisa's gift to you – the gift of clarity. In my sessions with her, Lisa guided me through the self-doubt and negativity I felt about my writing and today I can proudly say that I am a writer. Before I met her I couldn't even say those words quietly to myself and here I am publicly declaring it. This is all thanks to Lisa! If you have the opportunity to connect with this amazing woman please do. She is light. She is love. She is truly special."
—Gulshan Mia
writer, actor, director
If you're ready to go all in, to stop hiding,
to amp up your impact, show up, be seen, and continue to become, connect with me here: