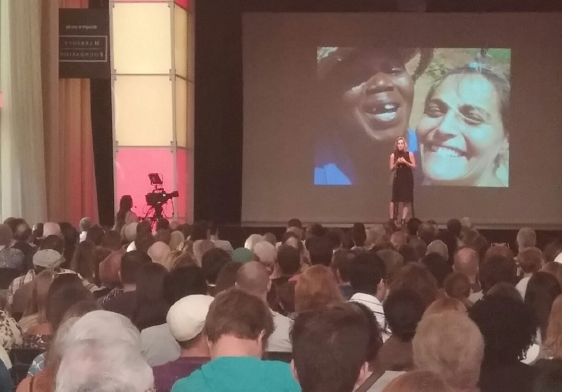 I believe that our lives are woven together by invisible threads that highlight the moments that have shaped us. We are constantly becoming. As a storyteller, it's important for me to use my personal experiences from the road, the stories that have brought me to the Connection Cure, and the moments I get to learn and listen to others, as shared inspiration.
With over fifteen years of experience, speaking is something that lights me up, while giving me the opportunity to inspire others to connect deeper, share their stories, and listen intently to others.
Over the last few years, I've committed to engaging in micro-moments of connection, both in my Brooklyn community, and across the U.S.. These micro moments have led to personal breakthroughs in my level of awareness around connection and it's ability to impact my physical and mental wellbeing.
Connection Cure talks are empowering, inspiring, funny, relatable, dynamic, vulnerable, inspiring, personal, and passionate.
All talks bring in elements of Positive Psychology, storytelling, science, and wellbeing.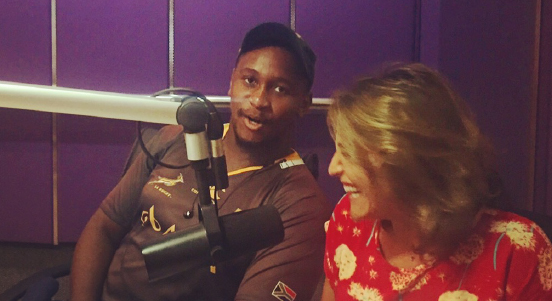 Talks range from 15-minute conversations to 1-hour keynotes, and while I can customize all topics based on your organizations needs & objectives, typical topics include:
The Connection Cure (SIGNATURE TALK)
Where did the Connection Cure story begin? From a lifetime of chronic illness, to a sense of belonging in the Peace Corps, this talk weaves together the threads of my past that led to a lifestyle of cross-country connection.
Storytelling From The Road
The Connection Cure is traveling across the U.S. to listen and learn about loneliness, belonging, and community from individuals state by state. From non-profit caregivers, to sailors, motorcyclists, activists, and mermaids, this talk shares their stories and wisdom with you.
The Science of Connection
The science says it all – when we share a story, a positive emotion, a recipricol moment even with a stranger, it spikes our DHEA levels, lowers cortisol, and boosts our immune system. Having a meaningful moment of connection with someone  is scientifically proven to change to change us. This talk delves into the science behind loneliness and face-to-face connection as we learn how we have been wired, through evolution, to connect.
The Ripple Effect of a Micro-moment
Is connection, conversation, and storytelling contagious? What tools can we use to deepen our relationships? This talk will explain how brief moments of connection open the door to vulnerability, storytelling, and understanding.
The Epidemic of Loneliness
This talk delves into our current state of loneliness and travels back through evolution to help us understand how loneliness can be beautiful when we see it as our evolutionary wake-up call to connect.
Interested in finding out more or potentially collaborating?
Let's connect!