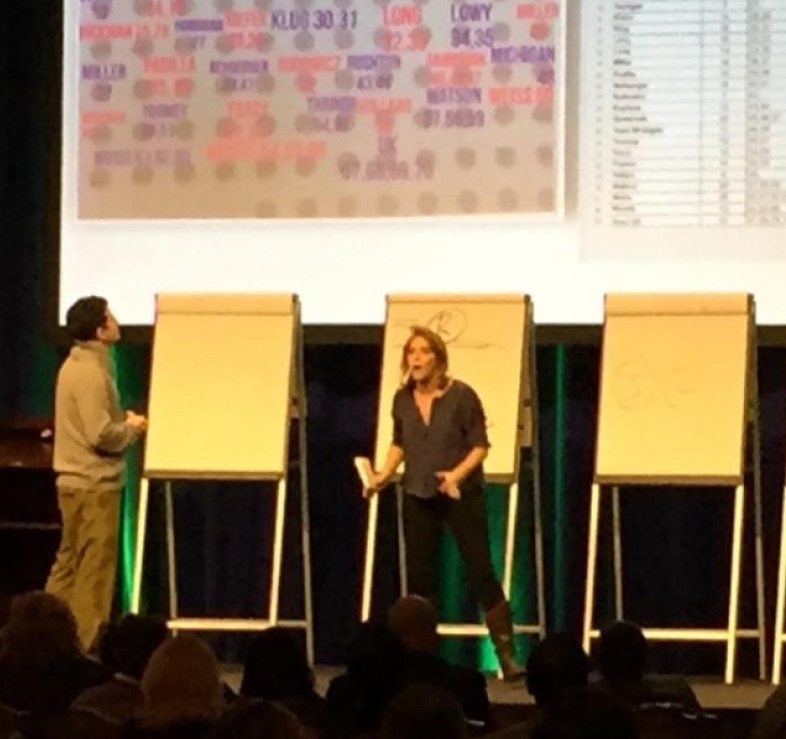 Creating a workplace culture that helps employees thrive and flourish is an important part of the connection cure. Increasing connection in organizations is imperative to reinvigorating environments, building engagement, and increasing productivity.
Connection Cure workshops make cultivating connections in the workplace an integral part of the culture.

During my ten years working in corporate team building, I noticed how lonely and disconnected so many employees were. They seemed to be going through the motions, doing what they needed to do to get by, but felt disengaged and limited.
What becomes possible when workplaces focus on the quality of emotional connections? Research shows that having strong work connections makes employees more engaged with their jobs, enhancing self-esteem, increasing positive emotions, better communication, happier clients, and protecting employees against burnout. Building meaningful connections builds involvement and engagement.

All workshops are customized based on your organizations needs and objectives and are interactive, engaging, and fun!
When employees are connected to one another, to their sense of self and purpose,
they feel more engaged, awake and alive, creating a culture where people are excited to come to work because they are motivated from within and enlivened by their social interactions.
"I've had the pleasure of working with Lisa in planning and executing five different events for Facebook NY. She was able to connect with the team goals easily and build incredibly successful customized events. Lisa has no shortage of passion and excitement for her work. She approached each of my events with a strategic & creative mindset and always made everything so much fun! I'm in constant awe of her ability to read people and adjust to different personalities and working styles. I look forward to planning our next event together!"
—Michelle Hova, Facebook Admin team
New York City
"Lisa joined the touring company of the Lion King Broadway in San Diego to coach the cast and company. Over five days, she coached close to 40 members of our production, and in that short time, formed lasting and impactful relationships. Lisa is wise beyond her years, having seen a thousand life times through her intense work. She has brought this truth, pain and light directly in to her practice, using her own experience to help guide her clients through theirs. She consistently holds the delicate balance of being a poised Dalai Lama-like confidant, a vigorous neck rubbing cornerman, and a shield banging rally crier. Anyone who gets one-on-one time with THIS wise woman, is blessed."
—Dodd Loomis, Director
Disney's the Lion King Broadway, The Gazelle Tour
"We all feel like the universe is testing us sometimes. You know, just to see what we're made of. But sometimes the universe rewards you by putting the right person in the right place at the right time… Just when you need them. Earlier this year that person was Lisa.
My team at Lululemon, Palm Beach, was going through a lot of life and they were getting hit pretty hard. Family, death, relationships, internal struggles, car accidents, and everything in between. As a manager, but more so as a friend, I wanted to do something to show them that I see them, I feel for them, and they were not alone. That's when a friend texted me a link and said 'You got to check her out. She's incredible!'
Lisa was just what we needed. A reminder that it's ok to lean, to ask, and to share. In fact that's how we as humans were designed to connect. It was incredible to see my team get comfortable, get vulnerable, and get into the uncomfortable. They shared things within that safe space that they'd never shared before and the effects of that experience have continued to bind them together. I'm grateful for Lisa guiding us through that rough patch and the universes dropping that life line just when my team needed it."
—Katie Stern, Assistant Manager, Lululemon
The Gardens

For more information and to learn about bringing the Connection Cure workshop to your office or team, Connect with us today!