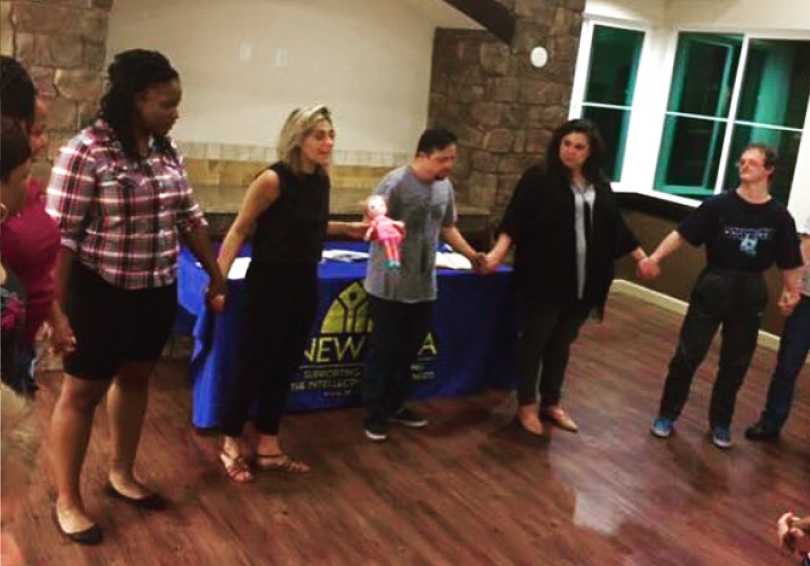 Are you ready to participate in the adventure of a lifetime?! The Connection Cure Tour is an ongoing cross-country project that is constantly being updated and happening in real time. We are touring America, hosting Connection Cure events & workshops along the way. Most of the destinations on the road come from your interest and offers to host Connection Cure events. So we need your feedback. If you do not see your state as a stop on the tour, please reach out and inquire! Connection Cure stops can be added at any time!
"Hosting The Connection Cure couldn't have been easier or more rewarding. Lisa was a dream to communicate with before our evening of learning and community building and even more gracious as we invited her into our group of friends and acquaintances. Lisa is a gifted speaker and master at creating a safe and welcoming space in which to explore new ideas. Thanks to her powerful message and approachable style it was fun and easy to learn about and explore the role micro-moments can play in healing and strengthening us in our journeys through this progressively complex world. Each and every member of our group left our workshop with Lisa buzzing with excitement and armed with new perspectives on healing, loneliness, friendship, illness, engagement and purpose—all the while having laughed and loved through the night. To all the micro-moments to come!!! Thanks Lisa."
—Matthew Stucky, Photographer
Los Angeles, California
"The Connection Cure workshop with Lisa was both intimate and expansive for me and the people who attended with me. It was powerful to see how we each became more open, honest and comfortable with each other and ourselves as we learned about connection and how it can heal. I walked away feeling genuinely moved, and also excited to take the knowledge Lisa shared with us and adapt it into my daily life."
—Haleigh Hoff, designer
Reno, Nevada
"Before I even met Lisa I had heard of her presence. One of my best friends had been coached by her for years and continued to encourage me to connect with this remarkable woman. When I sat with her for the first time the expectation was exceeded. Her presence, courage, and honesty blew me away and inspired me. I attended a Connection Cure workshop later that month and it also exceeded expectation. She commanded the room with grace and ease. She offered her story and insight into connection and loneliness with clarity and passion. We all floated away from the workshop, inspired to live deeper, braver, and more connected lives. Lisa is an extraordinary woman with an important vision and this world is better off with her in it. As Lisa lives into her fullest expression and bravely travels the country, each city and person she connects with gains a true gift."
—Sarah Claire Smith, Registered Mental Health
Therapist Intern, Life Coach
West Palm, Florida

For more information and to learn about bringing the Connection Cure workshop to your intimate space, non-profit, corporate environment, event, summit or retreat, Connect with us today!